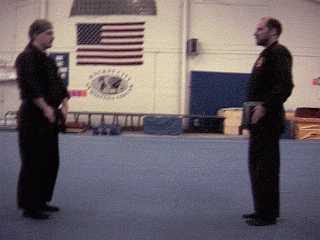 Hodges Renshi (Tori) and Royce Ogburn (Uke) face each other in Shizen no Kamae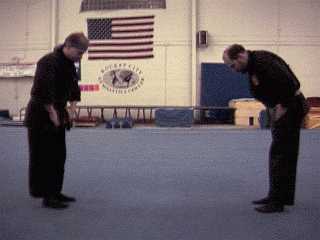 Both bow, keeping an eye on each other's feet. they say, "Onegai shimasu," with the intention, "Let's begin training."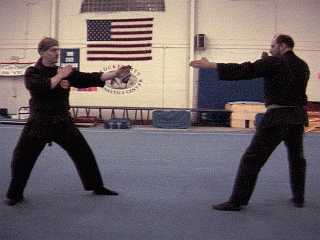 Both go into katate ichimonji no kamae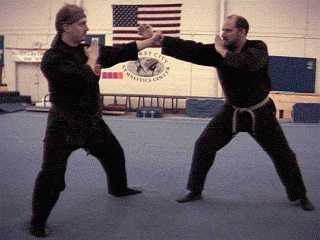 Uke steps forward and punches with shikan ken. Tori steps back using tai sabaki and blocks with jodan-uke, striking the wrist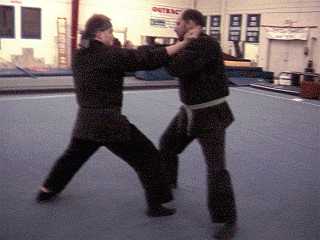 Tori steps forward and counterstrikes with omote shuto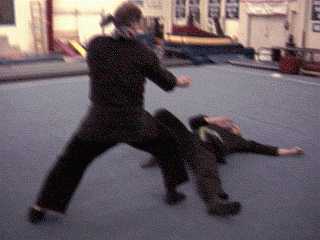 Follow-through takes uke to the ground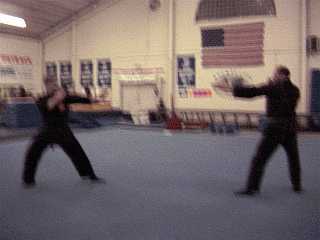 Uke stands and both guard with katate ichimonji no kamae, while maintaining Zan Shin.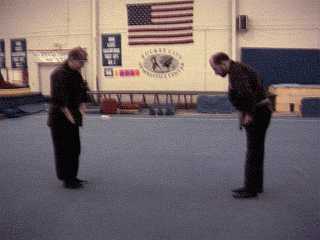 Both bow again, saying, "Arigato gozaimasu" ending the kata.